Work flexible hours from anywhere, while contributing to cutting edge projects that will translate quickly into the care plans of patients around the world!
iGrok is looking for additional talent to help drive several exciting medical R&D projects. While many of our products have been designed for cancer treatments, our technology is used to help patients with a wide array of conditions. Medical image understanding is our unifying theme – the ability to incorporate, improve, quantify and automate interpretation of images, including medical modalities like CT, MR and US, as well as external and endoscopic video. Much of our work reads like a syllabus of EE-445, with work in registration, segmentation, enhancement, machine learning, etc.
Several skill sets are needed, which may be provided by one or more contracted hourly employees working flexible hours, mostly from home.
Researchers / Developers
Researchers / Developers will have skills and experience in one or more project areas, including 3D photorealistic modeling, machine learning, optical flow/deformable registration, SLAM, and general image processing. Multiple years of C# or C++ experience in complex projects required; OpenCV and/or Python helpful. Experience in quality-focused structured development environments appreciated (e.g., medical, some commercial).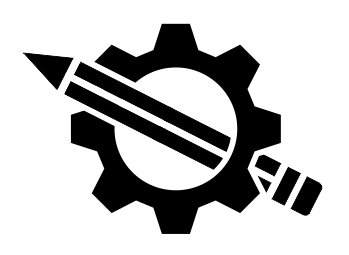 UX/Communications Designer
UX/Communications Designer will bring rigorous user-centered design to an array of prototype medical devices and software, finding ways to introduce new features harmoniously into existing workflows and UX designs. iGrok also produces a variety of mock-ups and demonstrations which must capture their audience's attention and quickly communicate the potential clinical benefits of proposed technologies. We would look to the UX/Comm Designer to collaborate on the design of these demonstrations to maximize impact and aesthetics. iGrok is considering both permanent position applicants and interns for this role.
Technical Project Manager
The Technical Project Manager will track technical progress on multiple ongoing interrelated projects, predicting challenges and helping avoid problems. May serve as technical liaison for client meetings and status reports. Excellent written and verbal communication skills required. Specific technical knowledge/experience in fields enumerated above for Researchers / Developers is desired.
About iGrok
iGrok is a medical device R&D company headquartered in Sewickley, PA, but drawing on sharp minds wherever in the world we find them. Our clients range from small university spin-offs to multi-national giants, and our experience and code libraries range across the healthcare field, most notably including radiation oncology, neurosurgery, urology and a broadening array of endoscopic applications. We pride ourselves on development speed (often accelerated by our exclusive and extensive code libraries), the technical sophistication to extend the standard of care, and the quality demanded for life-critical applications.
Internship Opportunities
iGrok is ideal for those looking for internship experiences.
Additional desired skills include:
+ Project Management
+ Computer Vision
+ Machine Learning
+ General Programming (C#, C++, Python)
+ UI/UX Design
+ Video/Demo Production
+ Recruiting